Seawall Replacement in Florida
Project: The existing wood seawall was failing and was going to start affecting nearby foundations if it was not fixed.
Solution: Truline seawall material was selected for clean aesthetics, ease of installation, and versatility/flexibility for rounded banks. There was not a lot of room for installation between the building's foundations and the lake, and, with Truline sheet pile, TSI could use smaller, light equipment.
Equipment: IHI-80 mini excavator rubber track, IHI-55 mini excavator with rubber track, water jet pump to jet out for install, and vibrating hammer on the IHI-80 to drill it down.
Cost Savings: The ability to use smaller equipment to install the seawall saved fuel, time and preserved a small environmental footprint.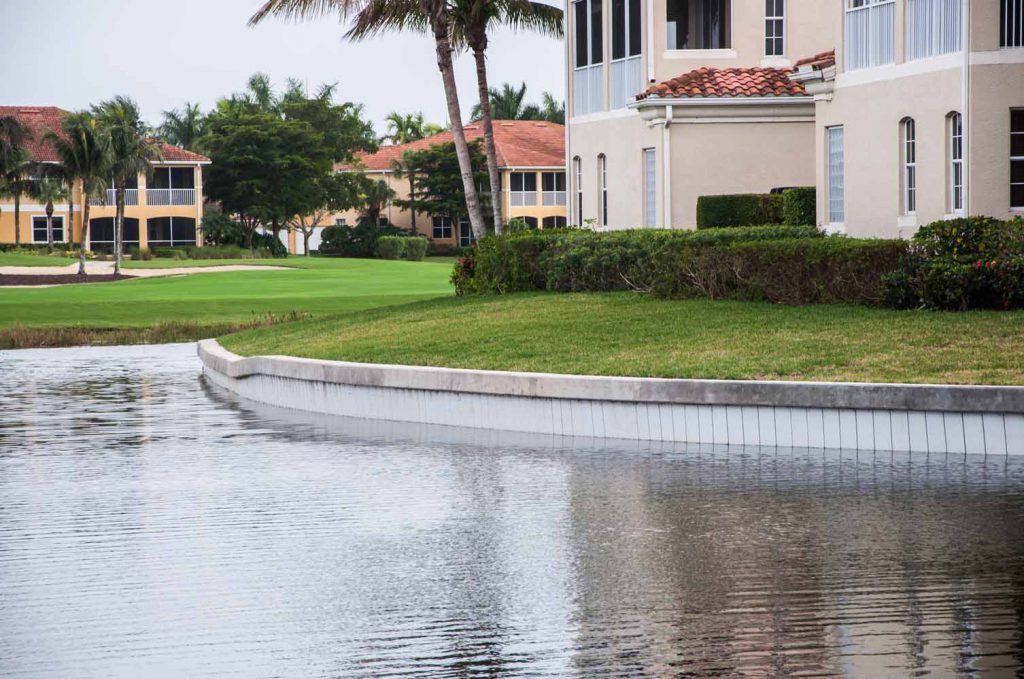 Location: Ft. Myers, FL
Owner: Gulf Harbour Yacht & Country Club Association
Engineer: Hans Wilson & Associates
Contractor: TSI Disaster Recovery LLC
Length of wall: 980 LF (800 series)
Length of sheet piles: 12 ft.