Vinyl Protected Concrete Seawall in Bahamas Rocky Soil Condition
Project: 350 LF seawall replacement on developed lots with 14 ft. exposure and rock seabed and limited space.
Solution: Truline 800 series vinyl seawall material with steel-reinforced concrete fill and pin piles installed on 4' centers to hold the toe. Truline vinyl sheet piling was chosen for its ability to be installed with little equipment and in rock conditions, giving the customer a new steel-reinforced poured-in-place concrete seawall with the added protection of the vinyl form.
Cost Savings: A new Truline concrete seawall was installed in the Bahamas with minimal equipment and little or no disruption of the developed uplands.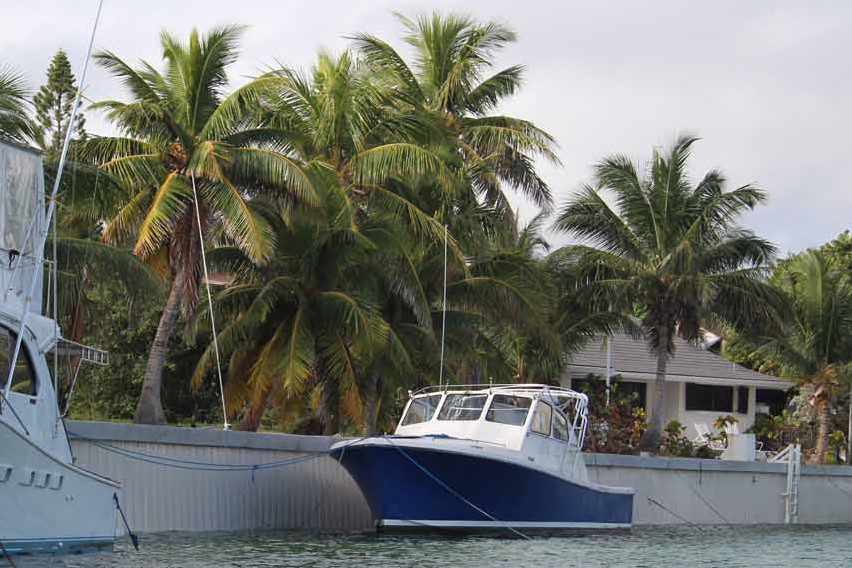 Location: Nassau, Bahamas
Owner: Homeowners
Engineer: Lambert Knowles, PE
Contractor: Sunco Builders & Developers Ltd
Length of wall: 350 LF (800 series)
Length of sheet piles: 16 ft.